About
Background
The Open Dashboard project was started in 2014 by ZUMH. It was originally intended to be a quick and easy way to see the date & time. From that it has grown to include the weather, news & stocks; as well as allowing much more customization than the original. The main emphasis is that this project is completely open source to everyone! You can find us on GitHub and look below to see the number of dashboards created with this website!
Number of dashboards created
4983
How-To's
---
Moving sections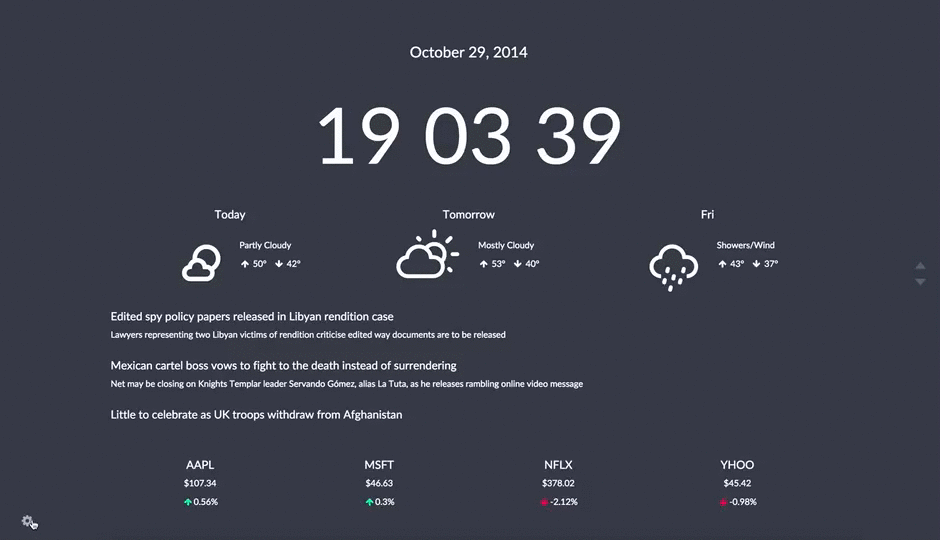 As you see above, you click the settings icon in the lower left hand corner then the pencil icon to allow you to move the sections. After you click and drag the sections to where you want, click the save icon in the pop up panel.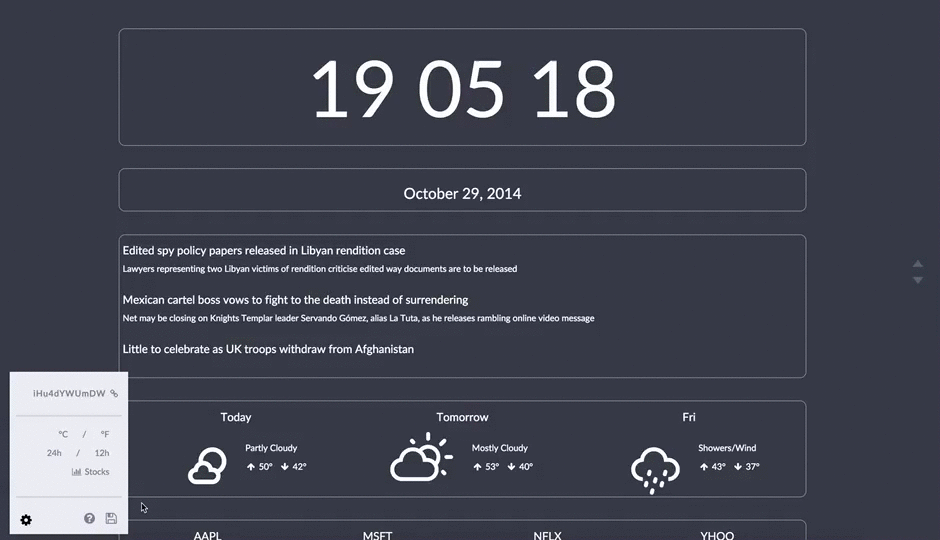 You will then be redirected to your newly saved page!
---
Moving & Searching for stocks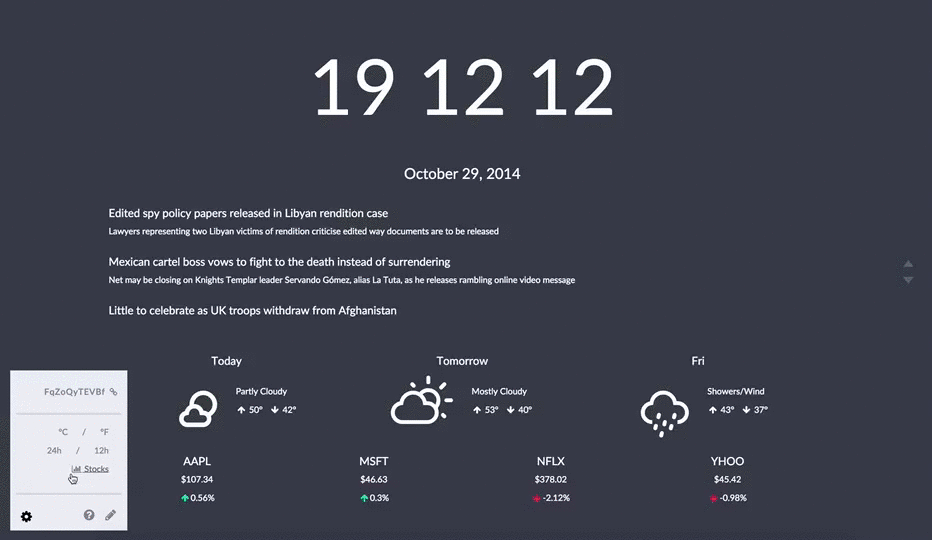 After clicking the stocks link in the menu popup you can click and drag the stocks around to where you'd like. You can also search for a stock in the search box.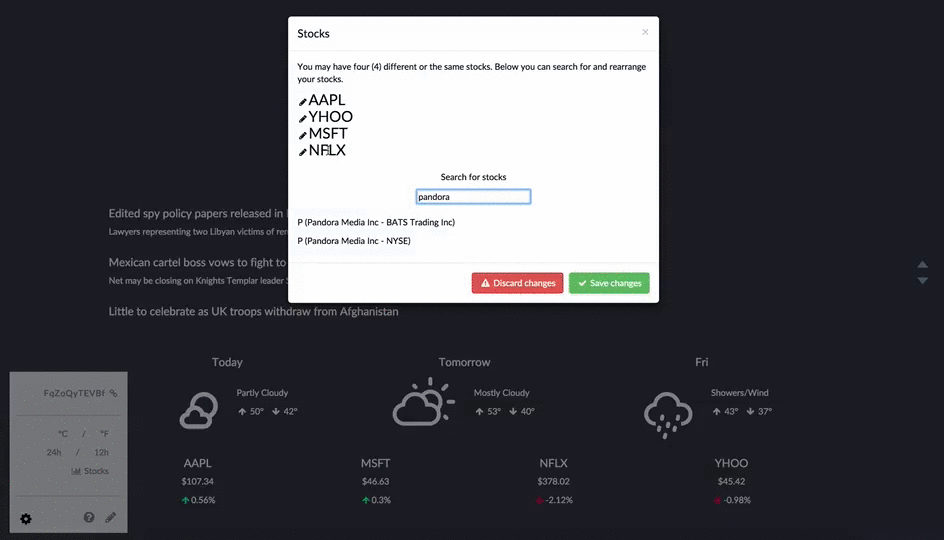 After you've found a stock you like, click the pencil icon next to one you don't want anymore and type in the new one. Hit the save icon next to it, then the Save Changes button. You will be redirected to your new page with your stocks as shown below.
---
Time & Temperature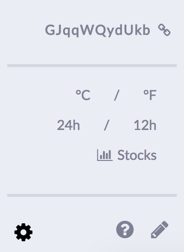 If you want to change the time to 24 hour or 12 hour time, just click which one you want and it'll be saved and you'll be redirected to your new page. Same with temperature, change it to Celsius or Fahrenheit.
---
Miscellaneous
Everytime you save a change to the page you will be redirected to one with your personalized settings. Be sure to update your bookmark for the newly generated link!